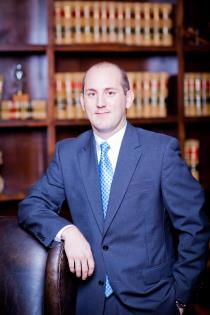 In what is thought to be a case of first impression, Martin Jean & Jackson's Pat Collogan recently prevailed against an insurer that was attempting to bind a victim of an auto accident to an alleged settlement agreement that was made over the telephone just four days after the collision.
Collogan argued that the insurer had an unfair and predatory position over the accident victim and used that position to unduly influence her to settle her claim before she had the opportunity to obtain an attorney. Chief U.S. District Judge Vicki Miles-LaGrange for the Western District of Oklahoma agreed with Collogan's argument and issued an Order denying the insurance company's Motion to Enforce Settlement Agreement. Specifically, Judge Miles-LaGrange found the alleged oral agreement between the insurance adjuster and the injured individual invalid and unenforceable due to the vast disparity in bargaining power held by the insurer and the effect it would have on the injured party's physical and economic wellbeing.
In light of the evolving tactics insurers use to gain an advantage over those suffering from personal injury, the attorneys at Martin Jean & Jackson urge all victims of another's negligence to seek legal counsel at the outset of any potential claim. Obtaining an experienced personal injury attorney will help you to fully understand your rights and ensure your interests are properly represented and protected.