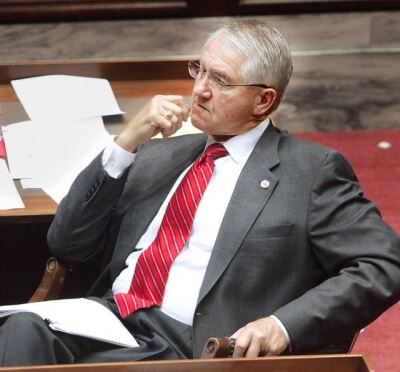 The Oklahoma Supreme Court is being asked to throw out a new law that overhauls Oklahoma's workers' compensation system.
State Sen. Harry Coates, R-Seminole, state Rep. Emily Virgin, D-Norman, and the Professional Fire Fighters of Oklahoma filed the challenge Tuesday. They gave the Supreme Court almost a dozen reasons why they think the law is unconstitutional.
"It's wrong that a firefighter or any other injured worker should have to pay back benefits after returning to work. This is just one of many problems with this new law," Coates said.
A key argument in their challenge is that the changes violate a state constitutional requirement that a bill cover a single subject. Justices repeatedly have tossed laws because of this issue.
Stay Informed: Read all the coverage from the Oklahoma state capitol
Most recently, legislators met in special session to address lawsuit reform after the Supreme Court ruled a 2009 tort reform law was unconstitutional because of the single-subject rule.
Gov. Mary Fallin signed the workers' compensation bill in May. It changes the workers' compensation system from a judicial system to an administrative one. It also allows businesses to opt out of the workers' compensation system as long as they provide equivalent benefits to injured workers.
Opponents said it is unfair to injured workers because it will reduce their benefits. The law is set to be in effect in full on Feb. 1.
The State Chamber of Oklahoma claimed Wednesday that attorneys for injured workers actually were behind the challenge.
"It is not surprising that trial lawyers would attempt to overturn the will of the people and their elected representatives in order to maintain the status quo of Oklahoma's broken workers' compensation system," said Fred Morgan, the chamber's president.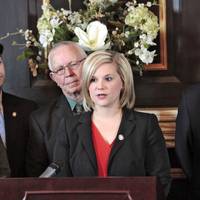 Fallin said; "I'm disappointed with the legal challenge filed … to Senate Bill 1062, just two weeks after an independent evaluation shows the measure will result in a nearly 13 percent reduction in overall workers' compensation premium levels next year.
"For decades, Oklahoma has had one of the most expensive and inefficient workers' compensation systems in the country, a constant obstacle for business owners looking to expand operations or create more jobs," she said.
She said the reforms "ensure injured workers are treated fairly and given the medical care needed to return to work."
Fighting the challenge will be Attorney General Scott Pruitt.
"We take seriously our obligation to uphold the laws of this state, and we look forward to defending this action in court," he said.
A hearing is set for Oct. 16.