Oklahoma Car Accident Attorneys
Hundreds of Millions Recovered for Ponca City, Oklahoma City, Stillwater, Tulsa Injury Victims
After suffering injuries in an auto accident, you need more than run-of-the-mill legal representation. The Oklahoma car accident lawyers at Martin Jean & Jackson put in the time and effort to fully investigate a case and learn all the facts.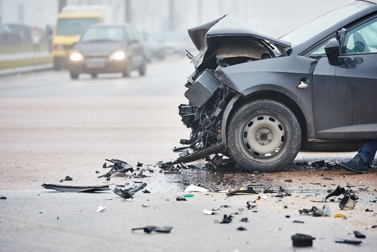 We vigorously maintain our commitment to individually tailored legal services, which has set our firm apart for decades as the premier personal injury practice in Oklahoma. If you have suffered an injury don't wait to get help. Our Oklahoma auto accident attorneys are ready to fight for you!
How Our Team Can Help You
Free Consultations
Award-Winning Representation
Over $500 Million Recovered
100+ Years of Combined Experience
Oklahoma is a Fault State
When it comes to car accident laws, Oklahoma is what is known as a fault state. This means that after an accident the party responsible for the accident is the one held liable to pay damages, or more likely the insurance company of the responsible party is held liable. In a fault state, an injury victim has the option to file a third-party personal injury claim against the negligent driver, whereas in a no-fault state there are many more stipulations in order to do so.
Car Accident Laws in Oklahoma
The statute of limitations to file a car accident claim in Oklahoma is two years. This means that you have two years from the date of your accident to file a claim or you may lose your right to compensation. Additionally, Oklahoma follows a "modified comparative negligence" rule.
This rule states that you are still eligible to receive compensation if you were at fault for the accident that led t your injuries as long as your share of the fault is less then the other parties. A modified comparative negligence rule also means that your total compensation amount will be reduced by the percentage of fault you are determined to be responsible for.
Should I Get An Attorney After A Car Accident?
Our Oklahoma car accident lawyers apply more than 100 years of combined experience to our clients' cases. We possess the seasoned legal judgment required to effectively address a full range of car accidents. Our commitment to achieving maximum results has led to us recovering over $500 million for over 15,000 injury clients.
We represent clients injured in situations that involve:
Texting and driving
Speeding
Dangerous or aggressive driving

Intoxicated/drugged drivers
Drowsy or tired commercial drivers
Accidents involving trucks
Defective vehicle parts
Tire blowouts
Don't Wait to Get Help On Your Case
Our Oklahoma car accident lawyers are accessible to clients so our clients know their attorneys and the attorneys know their clients. Devoting personalized attention to a client enables our legal team to develop individually tailored legal strategies that best address the unique needs of each car accident case. This approach allows us to achieve maximum results for our clients.
Our team is committed to clients and see their cases through to the end. With our help, you can rest easier and focus on recovering from your injuries. It is our commitment to provide frank and candid guidance with respect to your legal matters.
To provide our clients with convenient legal representation, Martin Jean & Jackson have four conveniently located offices in Ponca City, Stillwater, Oklahoma City and Tulsa. All communications with our Oklahoma auto accident lawyers are strictly confidential, and we do not charge a fee for legal services unless you collect compensation for your injuries.
Discuss Your Case With an auto accident Attorney in Oklahoma at One of Our four Office Locations and Get Started on Your Case! Call Today to Schedule a Free Consultation.