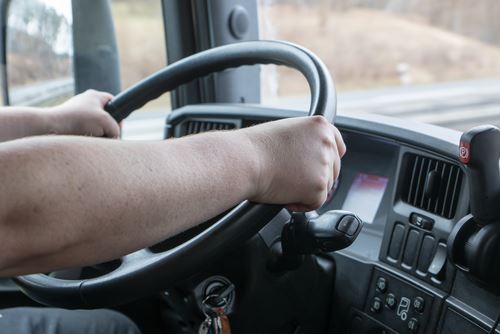 Riding in or driving a motor vehicle inherently comes with some risk of an accident. Most Oklahomans understand the risks of traveling in a car or SUV, and they do what they can to mitigate those risks. When it comes to large commercial vehicles, however, the dangers and consequences of an accident are much greater. For this reason, truck drivers are subject to certain regulations that other drivers do not have to think about.
Maintaining a trucking log is an example of one of the things that Oklahoma commercial truck drivers must do. Whether the driver keeps this log by hand or through an automatic onboard recording device (E-log), the log must contain certain pieces of information.
Among other data points, federal law requires that each log include:
The date and time
The driver's duty status
The total miles driven for the day
If a truck driver fails to adhere to the trucking log requirements, the federal government can prosecute the driver. A driver or truck company who also fails to keep an accurate logbook may be cutting corners when it comes to safe driving. The logbook requirement is designed to get the driver in the habit of following safe driving routines, like only driving for a certain number of consecutive hours each day. Thus, drivers who do not strictly adhere to these regulations are probably not putting safety first.
Help for Oklahoma Truck Accident Victims
Ponca City is surrounded by U.S. Route 60 and other major roadways that carry a substantial amount of truck traffic. People who live in the area may be accustomed to sharing the roadways with these large commercial vehicles, but they should always understand the dangers of truck accidents.
Commercial trucks are too big and heavy for any driver or their employer to take shortcuts when it comes to safety. As such, when a person is injured in a truck accident, that person can file legal action against the truck driver and truck company. If the driver failed to keep a proper trucking log, this can be evidence to help prove the driver's negligence.
If you or a loved one was injured in a truck accident and you have questions about your legal rights, please do not hesitate to contact Martin Jean & Jackson. We'd be happy to review your case during a free, no-obligation consultation.

Fill out our online contact form to get started.
Source: FMCSA.DOT.gov, "Regulations - Part 395: Hours of Service of Drivers," accessed on April 14, 2015