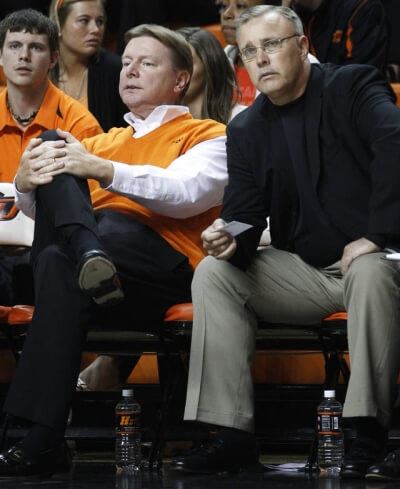 PONCA CITY — Families of two Oklahoma State University women's basketball coaches killed in a November 2011 plane crash have reached settlement terms in their Kay County lawsuits filed against the estate of the deceased pilot and his wife, attorneys confirmed Tuesday.
Terms of the agreements are confidential, attorneys Jason Roselius, of Oklahoma City, and Scott Jackson, of Ponca City, said Tuesday.
Roselius was representing Shelley Budke, the widow of deceased head women's basketball coach Kurt Budke, and Jackson was representing the parents of deceased assistant coach Miranda Serna.
Jackson said Serna's family has agreed to tentative settlement terms with the insurance company of deceased pilot Olin Branstetter, but it is not yet final.
Budke, Serna, and Olin and Paula Branstetter all died on November 17, 2011, when the small airplane they were riding in crashed in Arkansas while the coaches were on a recruiting trip.
Budke was 50 at the time of the crash and Serna was 36.
The Branstetters, both OSU graduates and longtime supporters, frequently volunteered to take coaches on recruiting trips.
Budke's widow and children previously received workers' compensation awards, which were paid by OSU, since the university is self-insured.